The Lord Mayor of London: Stained Glass Coat of Arms Unveiled
— June 2017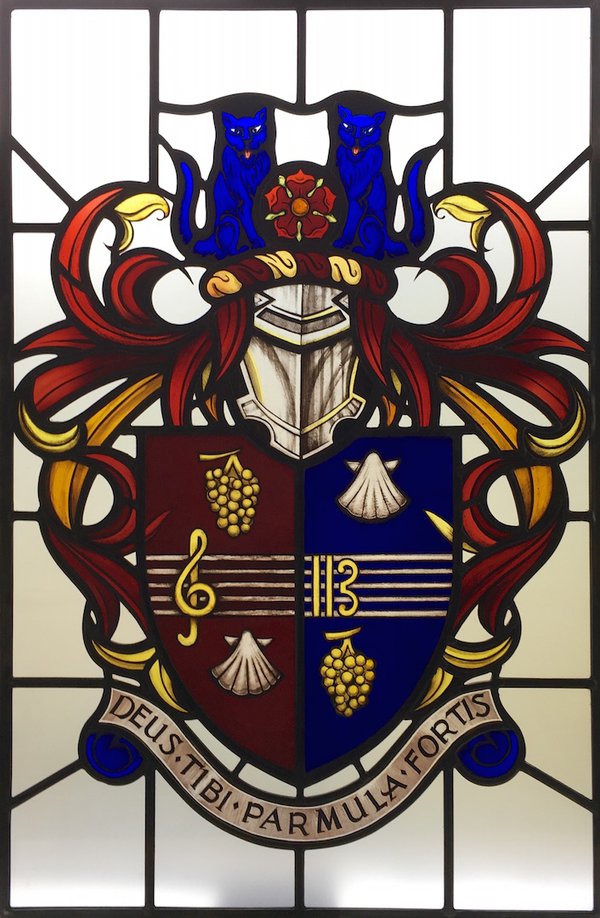 I was delighted to be asked by The Worshipful Company of Painter Stainers, to create in stained glass the coat of arms of the Lord Mayor of London Andrew Parmley.

The stained glass panel features the motto 'Deus Tibi Parmula Fortis' which maybe translated as 'God is a strong shield to you'. The scallop shell also appears in the design, representing St James of Compostella, Patron Saint of St James Garlickhythe where Andrew Parmley has been the organist for over 30 years. Another notable feature are two blue cats above the helm, symbols of natural strength, agility, wisdom and learning.

The window is installed in the Great Hall at Painters Hall in London, where it was unveiled by the Lord Mayor on 25th May 2017 at The Barnett Dinner celebrations.