The Illumination Window - Films by Jim Stephenson
— May 2019
As I started to work on the full scale artwork for The Illumination Window at Durham Cathedral, I asked the architectural film maker Jim Stephenson to join me on my journey.

I knew from the early stages of the art that the project would be an all engrossing, personally a very deep work of art, and I wanted to create a lasting record that would give a wider perspective on the piece beyond my own studio images.

Filming meant that Jim would be joining me at key points during the making of the window; from the presentation of the full size cartoon, to the reveal of the installed glass work. A story that has unfolded over two years. Jim Stephenson brings his own gifted eye to the proceedings.

Alongside the record of the growing art in my studio spaces, members of the project team from Durham Cathedral have also brought their thoughts about The Illumination Window, and the message behind the memorial to Sara Pilkington. It is intriguing over the course of three films, to hear all of our voices finally coming together in a single song.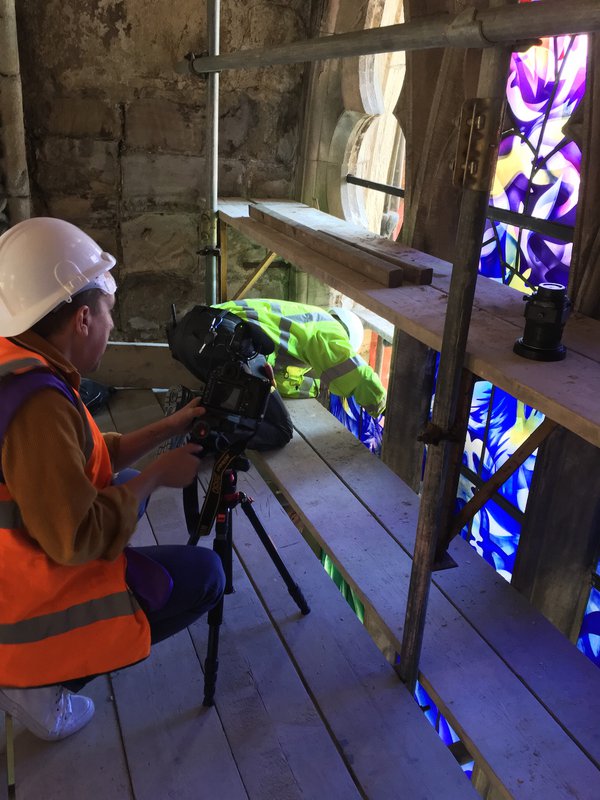 You can see all three chapters on my
Durham Cathedral project page
and on the Durham Cathedral website.